Certificates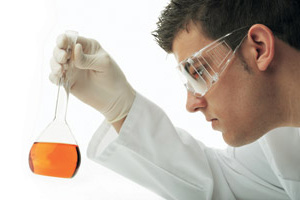 Making products of a quality that meet the growing demands of our clients, as well as facing the challenges of market competition, have been priorities for Zakłady Azotowe w Tarnowie-Mościcach S.A. (trade name: Azoty Tarnów) for many years. A methodical approach to achieving these aims commenced in 1993, with the decision to implement ISO 9000 series standards. This resulted in the granting of ISO 9002:1994 Quality Assurance Certificates by two independent certification bodies, namely: Certificate no. 106 by the Polish Centre for Research and Certification (Polskie Centrum Badań i Certyfikacji) and no. 71766 by the Bureau Veritas Quality International in 1997.

In the following years, the system was extended to include design services, resulting in compliance with ISO 9001:1994 standards. This was formally confirmed by the same certification bodies in the process of re-certification in 2000.

At the same time, work commenced on adapting the existing systems to meet new demands set down by ISO 9001:2000. Work on the modification of the quality management system was carried out concurrently with the implementation of environmental management systems, which were validated by a ISO 14001 certificate issued by Det Norske Veritas in 2002. This occasion served as an opportunity for the integration of both systems. In January 2003, the Company's Management Board instituted the MANAGEMENT POLICY - a declaration regarding the intentions and principles relating to quality, the overall impact on the environment, as well as health and safety at work within the Company.

Subsequent certification confirming compliance of Company activities in accordance with ISO 9001:2000 standards was also carried out by Det Norske Veritas. In 2004 this allowed for the introduction of joint supervisory audits. Constant development and improvement of the systems is positively evaluated by external auditors. This is an important aspect of the credibility of Azoty Tarnów on the difficult chemical production market. Further improvements in management systems will be implemented using the Strategic Charter being currently introduced within the Company.

Moreover, taking into account needs of clients, we have implemented in the Company the HACCP system, as a sub-system of quality management system. The decision on implementation of HACCP system on selected plants was made by the Managing Board during the meeting on 4 August 2004. While implementing the requirements of ISO 22000:2005 standards areas were identified, in which products from the food chain are manufactured. A document entitled "Food safety policy" was drawn, which places the management of the company under obligation to observe the principles of food safety. Analysis of all potential risks induced by Azoty Tarnów's products – biological (especially microbiological), physical and chemical ones, which might cause the lowering of food quality – was undertaken. Threats in all stages of production, storage, loading and distribution processes were identified. It was planned that the area of the installation of potable water will be certified.